Cette page regroupe les clubs anglais des Midlands de l'ouest (West Midlands) représentés par leurs couleurs (logo ou écusson si nous l'avons trouvé) et le lien vers leur site internet ou le blog qui leur est consacré. Ils sont regroupés selon les 6 comtés : Herefordshire, Shropshire, Staffordshire, Warwickshire, West Midlands et Worcestershire.
N'hésitez pas à nous contacter si vous constatez une erreur, un oubli, où si vous possédez le logo manquant d'un club, son adresse internet.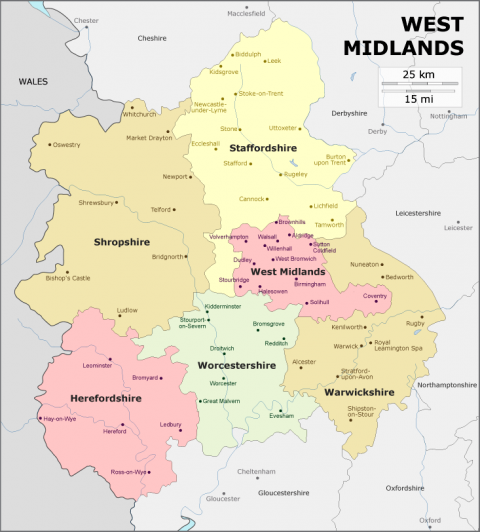 Herefordshire
Bcs
---
Shropshire
Bucs
---
Bcs
---
Staffordshire
Bucs
---
Bcs
---
Warwickshire
Bcs
---
West Midlands
Bucs
---
Bcs
---
Worcestershire
Bucs
---
Bcs
---
Pages vers les régions d'Angleterre :
Greater London, South West England, South East England, East of England, West Midlands, East Midlands, Yorkshire and the Humber, North West England, North East England.